Support for your Solo 460
A solid red LED on the underside of your Solo 460 means a fault has occurred. The following steps will guide you on how to solve the fault and get the unit back up and running.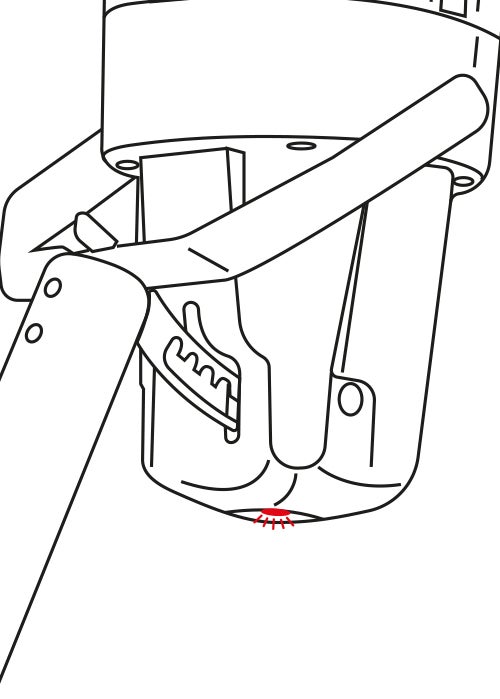 1. A low or exhausted battery can cause a solid red LED on your Solo 460.  
Turn the unit off and remove the battery baton. 
Charge the battery baton using a compatible Solo power adapter will flash alternate red/green for approximately five minutes before turning solid red.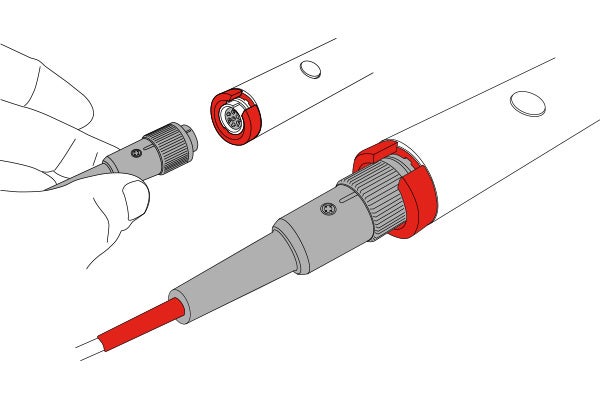 2. A full charge will take approximately 90 minutes. Once a full charge is reached the LED on the power adapter will turn solid green. 
Disconnect the power source and reconnect the battery baton to your Solo 460.
3. Power on your unit. 
If a solid red LED is still shown there may be a fault with the battery baton. 
Remove the battery baton and connect an alternative one, ensuring it is fully charged.
4. If a solid red LED is still shown after completing steps 1-3 your Solo 460 may have suffered a system fault. To resolve this, please contact SDi Service for further assistance and have your batch number to hand.